Yeni Wong, Chair and Co-founder

Yeni Wong is actively involved in national and local business and community affairs. Yeni's community affiliations include an appointment to the President's Advisory Committee on the Arts (John F. Kennedy Center for the Performing Arts); a mayoral appointment to the DC Workforce and Investment Council; Chair of the Board of Directors of the Washington Chinatown Development Co.; Board of Directors and Executive Committee member of the Downtown Business Improvement District, Inc.; Vice Chair of the Board of Directors of the Women's Leadership Forum; Director of the Women's Business Center; and a Director of the National Museum of the Woman in Art. Her Washington, D.C. business affiliations include Chair of the Board of Directors and CEO of Riverdale International, Inc., President and Chair of the Board of Directors of Yeni's Dim Sum Plus; and President and Chair of the Board of Directors of Golden Palace, Inc.
Paul Tiao, Co-Founder
Paul Tiao is a Partner in the Global Privacy and Cybersecurity Practice at Hunton & Williams LLP, and co-chair of the firm's Cyber and Physical Security Task Force. Paul assists clients from a wide range of sectors with cybersecurity, law enforcement, electronic surveillance, and privacy issues. Prior to joining Hunton, Paul served as Senior Counselor for Cybersecurity and Technology to FBI Director Robert S. Mueller, and Judiciary Committee Counsel to U.S. Senate Assistant Majority Leader Richard J. Durbin. He was previously an Assistant U.S. Attorney in Maryland, and a Trial Attorney at the U.S. Department of Justice. Paul is an adjunct professor of cybersecurity law and policy at George Washington University and an instructor at the National Institute for Trial Advocacy. He serves on the Maryland Cybersecurity Council and the Montgomery County Criminal Justice Coordinating Commission (Chair, 2015), and previously served on the Virginia Cyber Security Commission. Paul has a JD from Columbia, MPA from Princeton, and SB from MIT.
Melissa Unemori Hampe, Deputy Executive Director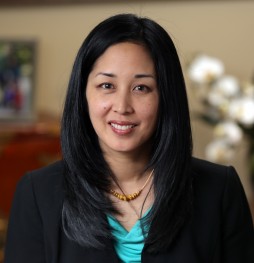 Melissa Unemori Hampe serves as Senior Vice President and Chief Operating Officer at McAllister & Quinn. Prior to joining McAllister & Quinn, Melissa advocated for mentoring public policy and funding issues as the Director of Government Relations at MENTOR/National Mentoring Partnership, representing roughly 30 state and local partnerships and 4,000 local mentoring programs across the country. Melissa previously served as Legislative Director to former Senator Daniel Akaka, working with the Veterans' Affairs Committee and Homeland Security and Governmental Affairs Subcommittee. She served as a Domestic Policy Advisor for the Senate Democratic Policy Committee under the leadership of Senator Harry Reid (D-NV) and former Senator Tom Daschle (D-SD), and as a legislative and press staffer for the late Congresswoman Patsy Mink (D-HI). Melissa earned her B.S. from Cornell University and M.B.A. from Yale School of Management.
Irene Bueno, Endorsements Chair

Irene Bueno is a government relations, policy and political consultant at the Nueva Vista Group, L.L.C. (NVG) in Washington, D.C. A former top official in the Clinton Administration, she was Special Assistant to the President and worked in both the White House Chief of Staff's Office and Domestic Policy Council. Irene was the Deputy Assistant Secretary for Legislation/Congressional Liaison at the United States Department of Health and Human Services. She is and has been involved in political campaigns including the successful Mark Warner for Governor campaign, Gore-Lieberman and Clinton-Gore Presidential campaigns, and Gloria Ochoa for Congress campaign. Irene is the Chair of the Conference on Asian Pacific American Leadership (CAPAL) and member of the District of Columbia Commission on Asian Pacific Americans. She is a graduate of University of California Berkeley and Hastings College of the Law.
Caroline Fan, Endorsements Member, Editor-in-Chief

Caroline Fan is a policy specialist and has been an organizer and communications maven for international unions and grassroots nonprofits. She brings wide experience in crafting strategies for winning complex policy debates through online organizing and in the field. Caroline is a graduate of Williams College and chairs her alma mater's Asian American alumni network. She also holds a Masters in Public Administration from Baruch College through the National Urban Fellows, a national leadership program. Caroline is Communications Adviser to the Asian Pacific American Labor Alliance and has served as a speaker and trainer for national conferences including the Asian Pacific American Institute for Congressional Studies, the United States Students Association, and Hmong National Development. Her writing was published in an Asian American anthology in 2001. Caroline is Editor-in-Chief of the AAA Fund blog, one of only two Asian American-focused blogs to receive media credentials at the 2008 and 2016 Democratic National Conventions. The blog's elections coverage over 10 years received the honor of being archived by the Library of Congress less than a year after its founding.
Irene Lin, Endorsements Specialist

Irene served as a political appointee at both the U.S. Housing and Urban Development and the Office of the Under Secretary for Rural Development at the U.S. Department of Agriculture, the sole federal agency devoted to the economic development needs of rural America. She was the state policy director for Obama for America in Iowa in 2012 and has held communications and research director roles on other Congressional and Senate campaigns. Her Capitol Hill experience includes working for the House Ways and Means Trade Subcommittee and as a legislative assistant to Rep. Betty McCollum (MN-04). She directed policy and communications at the National Family Farm Coalition and spent one year in Zimbabwe, working with African farm and trade groups and as a reporter for a local news magazine. She also serves as a board member of the Asian American Action Fund, a Democratic PAC. She has a B.A. in American studies from Amherst College and a M.A. in public policy from Johns Hopkins University.​
Kumar Jayasuriya, Media Director
Kumar Jayasuriya has over 25 years of experience practicing law and working in legal education. He practiced maritime and admiralty law in San Francisco and later taught legal research and writing classes at Boston University School of Law, the University of Texas School of Law, and Georgetown Law. He has published several articles on various topics of law and legal education and has served as the chair of the nation's largest organization of academic law librarians. As the Legal Research Manager at Ober|Kaler, Kumar addresses all advanced legal research questions and trains Ober attorneys on how to conduct efficient research using the most current technology
Richard Chen, Executive Editor

Richard Chen is the Executive Editor in charge of blog, social media, and graphics production and was Religion and Politics Contributor to the Blog. He supports the AAAFund's technical and logistical operations. His day job is Web Applications Developer for SalesForce VisualForce at B&H Photo Video in Manhattan. He has in the past developed web sites professionally for Scholastic Corporation, AON Hewitt, DigitalPulp, Catch NYC, and the Council on Foreign Relations. He studied Mechanical Engineering at Carnegie Mellon University and STS (Science, Technology, and Society) at the New Jersey Institute of Technology. He lives in Brooklyn with wife and kids.
Gautam Dutta, General Counsel

Gautam Dutta specializes in corporate, securities, regulatory/public entity, election, and voting rights law. He was an enforcement attorney for the U.S. Securities and Exchange Commission, and was Deputy Director of the Political Reform Program at the New America Foundation, which educated opinion leaders and the public about electoral alternatives (including Instant Runoff Voting and Proportional Representation). Gautam was President of the Asian Pacific American Bar Association Educational Fund, and Vice Chair of the District of Columbia's Commission on Asian and Pacific Islander Affairs. He received his B.A. in economics and German literature from Yale University and his law degree from Georgetown University. A prolific writer and political commentator, Gautam has been featured and quoted in top media outlets, including Los Angeles Daily News, Boston Globe, Associated Press, Huffington Post, and Politico.
Phil Tajitsu Nash, Systems Administrator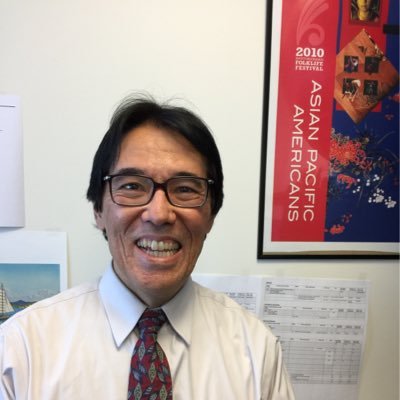 Phil Tajitsu Nash teaches Asian Pacific American history, art, and public policy courses, and has served as Founding Executive Director of the Asian American Justice Center, Staff Attorney at the Asian American Legal Defense and Education Fund (AALDEF), and Curator of the APA Program at the Smithsonian Institution's 2010 Folklife Festival. He has taught APA courses for over thirty years, and recently summarized his experiences in an article and speech. Nash also is affiliated with the University of Maryland Latin American Studies Center, based on his decades of work with Native Americans in North America and Brazil on human rights, culture, and language issues. He helped to bring a Lakota language workshop to UM, and has taught a Study Abroad class for students in the Brazilian Amazon, where they studied rainforest ecology and indigenous issues.
Lisa W. Kuan, MD, Tri-State Chapter Founder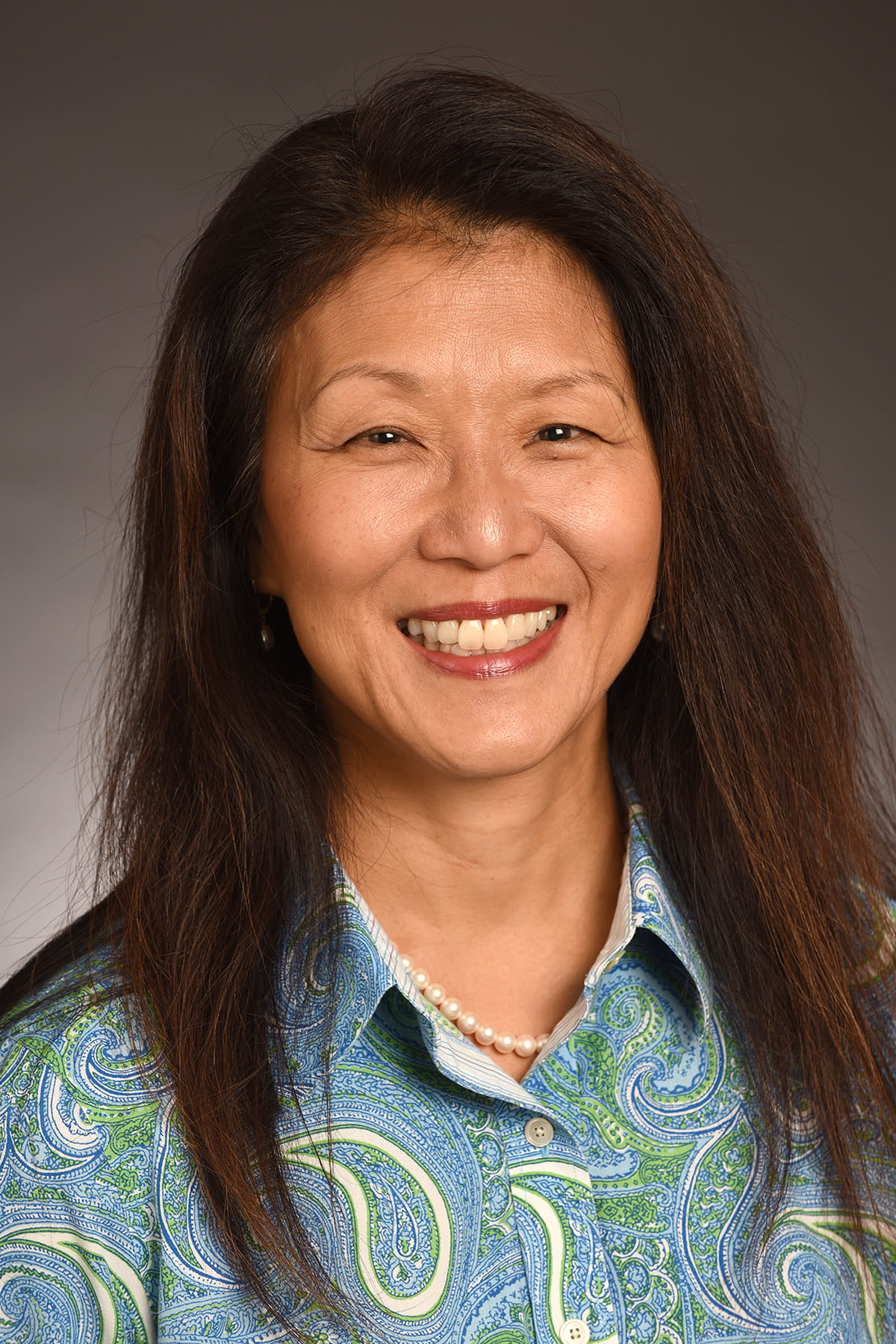 Lisa Kuan is a doctor for the Cincinnati Children's Hospital Department of Developmental and Behavioral Pediatrics. She graduated from Michigan State University Medical School in 1989 and completed her Pediatric Residency at the University of Chicago in 1992. Following her residency, she became a fellow in Neonatology at a joint Cincinnati Children's Hospital and University of Cincinnati program. After finishing her training, she practiced general pediatrics in Northern Kentucky then moved to California for three years, where she practiced neonatology at the Garfield Medical Center. She returned to Cincinnati in 2000 and became an outreach pediatrician for the University of Cincinnati, delivering indigent care. In 2008, she decided to change career paths and began a Developmental and Behavioral Pediatrics fellowship, which she finished in 2012. In addition to her medical background, Lisa started the Tri-State chapter of AAAFund with Mala Patel, with a goal of affecting elections in Ohio, Indiana, and Kentucky.
Otto Lee, California Chapter Member

Elected to the Sunnyvale City Council in 2003, Otto was one of the city's first Asian American city council members. He has also served as Vice Mayor and Mayor, and on the Sunnyvale Planning Commission. Otto is the founder and managing partner of the Intellectual Property Law Group LLP. He focuses on protecting the intellectual capital that fuels America's innovation. Despite maintaining a full schedule with the city council, U.S. Navy Reserves and his firm, Otto is involved in numerous community and non-profit organizations. He served as board chair of ACT for Mental Health, a member of the Blue Ribbon Task Force for Nanotechnology, a member of Sunnyvale School District's Mini-Grant Committee, President of the National League of Cities Asian Pacific American Municipal Officials, and a member of the U.S. Conference of Mayors Energy Committee. Otto Lee has a B.S. in chemical and nuclear engineering from UC Berkeley and a law degree from UC Hastings.
Geri Sanchez Aglipay, Chicago Chapter Head

Geraldine "Geri" Sanchez Aglipay serves as Vice President of the board for the Asian American Action Fund of Greater Chicago. She is the Midwest Outreach Manager at Small Business Majority. She manages the strategic outreach, partnership, and advocacy program efforts in the Greater Chicagoland area and Midwest region affecting small business owners, their workforce, and the self-employed. Geri has extensive professional service and volunteer experience on national and regional boards and panels such as Board Member and Program Chair, Asian Pacific Islander Caucus of the American Public Health Association; Co-chair of Filipino Civil Rights Advocates, DC Chapter; Midwest Chair, Filipinos for Obama; Chicago APAs for Obama; and, Asian Americans for Governor Quinn for Illinois. Geri attended Bradley University earning a Bachelors of Science, Communications with a concentration in health sciences.
Rose Chu, Virginia Chapter Head

Rose Chu is vice chair of Fairfax County's Health Care Advisory Board, helps people enroll for health insurance as a Certified Application Counselor through Northern Virginia Family Services, and is a founder and current secretary of the Coalition of Asian Pacific Americans of Virginia. She helps people file taxes as an AARP Tax-Aide volunteer and works at community events as a volunteer to register voters and educate new Americans about their civic responsibilities. The Fairfax County Board of Supervisors selected Rose as their 2017 Lady Fairfax.
Marybelle C. Ang

Marybelle Ang has worked on a wide range of regulatory and government matters before federal and state agencies, including regulatory compliance, counseling, and agency litigation. Marybelle was an attorney at the law firm of Kirkland & Ellis before serving as an attorney at the U.S. Department of Energy in Washington, DC. Prior to joining Business, Energy, and Election Law, Marybelle served as Senior Assistant Deputy Assistant City Attorney for the City of Palo Alto, and as a Staff Attorney at The Utility Reform Network in San Francisco. She has also served as an elected Neighborhood Council Representative (Environment) for the city of Los Angeles, Board Member of the Organization of Chinese Americans (greater Los Angeles chapter). Marybelle earned her J.D. from Northwestern University School of Law and her B.A. from Stanford University.
Koustubh "K.J." Bagchi

Raised in Reno, Nevada, K.J. Bagchi is a graduate of the University of California Davis, where he received his BS in Biopsychology and law degree from Seattle University School of Law. He currently serves as a Commissioner on the D.C. Mayor's Commission of Asian and Pacific Islander Affairs. K.J. has provided counsel and policy advice for elected members at the local, state, and federal levels. In addition to advising members of the Washington State Senate, he worked as Legislative Counsel for a D.C. City Councilmember and for Congressman Mike Honda. In Rep. Honda's office, his legislative portfolio included immigration, civil rights, and justice, as well as matters related to the Congressman's role as Chair Emeritus of the Congressional Asian Pacific American Caucus. K.J. currently serves as Senior Staff Attorney for Telecommunications, Tech, and Media at Asian Americans Advancing Justice | AAJC based in Washington, DC.
Tom Goldstein
Tom Goldstein is an attorney, entrepreneur, investor, and experienced executive with an established history in the legal services industry. He is the founder of Cogent Law Group, an innovative law firm of attorneys who are also entrepreneurs. Tom's professional experiences include: Startup Executive, Investor, Legal Recruiter, and Legislative Assistant. He has more than twenty years of professional experience working in law, government, and business. Prior to founding Cogent, Tom was managing partner of the Paxton Law Group, and before that Managing Partner of the Washington, DC office of Perry, Krumsiek & Jack, LLP. His experience also includes practicing law as an associate in the Washington, DC office of Skadden, Arps, Slate, Meagher & Flom LLP, serving as a legislative aide on Capitol Hill, and founding and running GroupMagellan Legal Search LLC, a recruiting firm which has worked with leading law firms and corporations. Tom has supported numerous political campaigns over the last two decades and has organized fundraising events for dozens of federal, state and local candidates for office, and has supported field, advance and voter protection efforts. A native of Chicago, Tom has a JD from Yale Law School and a BA in History from Haverford College.

Henry Lee

Henry Lee is a practicing dentist in Olney, Maryland. He has been active in local and state government. He has served on the Montgomery County School Board, The Governor's Commission on Asian American Pacific Islander Affairs, the Montgomery County Interagency Coordinating Board, and many other State and local boards and commissions. Henry has been elected to the American College of Dentists, an honor bestowed on only 3.5% of dentists in the United States. He is a former President and officer of the Chinese Medical and Health Association, the Chinese Dental Society, and the Chinese American Medical Society. He has lectured locally and internationally on advances in technology, micro-dentistry, and cosmetic dentistry. Henry Lee earned his B.S. from the University of Maryland at College Park, M.S. from the University of Notre Dame, and his D.D.S from the University of Maryland School of Dentistry.
Bel Leong-Hong

Belkis Leong-Hong is the Founder, President, and CEO of Knowledge Advantage Inc., a woman-owned, 8(a)-certified company specializing in delivery of Information Technology and Knowledge Management solutions, strategic planning, policy and program analysis, strategic business initiatives, leadership development, change management, and workforce modernization. She left Government service with the rank of Deputy Assistant Secretary of Defense, after 30 years of public service. During her tenure at DOD, Bel held high-level positions including Deputy Assistant Secretary of Defense for C3I Planning and Resources. A mathematician and computer scientist by training, she holds degrees from Hunter College and American University, and certificates from Harvard's Kennedy's School of Government. Bel serves as a member of the Military Academy Admission Review Board, was President of the DC Chapter of OCA, and served on the Presidential Advisory Committee on Expanding Training Opportunities. She is the recipient of the Presidential Rank Meritorious Service Award. Bel is the Chair of the DNC APIA Caucus.
Mona G. Mohib

Mona Mohib is a Vice President in the Federal Public Affairs group at McGuireWoods Consulting, where she advises clients on a variety of issues and maintains many contacts on Capitol Hill and throughout the Administration. Prior to joining McGuireWoods Consulting, Mona was the Director of Policy and Communications at the Democratic Governors Association. Mona is a former member of the Obama-Biden Transition Team for the U.S. Department of Labor. She also served in the Clinton-Gore Administration as Associate Director for the Office of Intergovernmental Affairs at the White House, and was Director of the Office of Intergovernmental Affairs at the U.S. Department of Labor. A native of Stamford, Connecticut, Mona graduated from Wellesley College and the JFK School of Government at Harvard. She has nearly 15 years of campaign and political experience, including work for multiple Presidential and gubernatorial campaigns.
Howard Moon

Howard Moon is Director of Global Government Affairs at Amgen, a leading U.S. biotechnology company dedicated to discovering innovative medicines to fight serious illnesses and dramatically improve the quality of people's lives. At Amgen, Howard helps to lead efforts advocating for issues important to Amgen with Members of Congress and their staff. Prior to joining Amgen, Howard spent a decade working in the U.S. House of Representatives. Most recently, Howard served as Senior Policy Advisor and Floor Assistant to House Speaker Nancy Pelosi. In addition to working for the Speaker, he was a Floor Assistant for former Democratic Whip David Bonior (D-MI) and also worked for the late Congressman Robert Matsui (D-CA), former chairman of the Democratic Congressional Campaign Committee. Howard Moon received his Bachelor of Arts degree in 1996 from Pomona College in Claremont, California with a major in Politics and Public Policy Analysis.
Loren Nadres, Young Professionals Co-Head

Loren Nadres is an Advisor and Senior Consultant at the World Bank's Innovation and Entrepreneurship Unit. Currently, she is focused on bolstering the growth of women owned businesses through the World Bank's multi-year $15 million dollar entrepreneurship program in Sub-Saharan Africa. She is also a Fellow at the Disruptor Foundation, whose mission is to raise awareness of and encourage the advancement of disruptive innovation theory and its application in societally-critical domains. Loren has had stints in Thailand and Trinidad & Tobago working on United Nations projects focused on gender and youth empowerment. Loren completed a Harvard University Kennedy School of Government's Executive Education for Emerging Leaders. She holds a Master of Arts from Georgetown University and Bachelor of Arts from George Mason University.

Willard K. Tom

Willard K. Tom was the General Counsel of the US Federal Trade Commission (FTC) during the first part of the Obama administration and has held several other high-level government positions. Will represents clients before federal and state agencies and in the courts in mergers and acquisitions, cartel investigations and litigation, intellectual property (IP) matters, monopolization, and other antitrust matters. While at the Department of Justice (DOJ), he was one of the two principal authors of the DOJ/FTC IP Licensing Guidelines.
Jennifer Van der Heide

Jennifer Van der Heide is the Director of the Washington Office of the Hoopa Valley Tribe, where she was previously a tribal attorney. Jennifer previously served as the Chief of Staff to Congressman Mike Honda for 16 years. In her role, she liaised with the Congressional Asian Pacific American Caucus, Congressional Progressive Caucus, and the Democratic National Committee. Earlier in her career, Van der Heide became interested in tribal law on account of her familiarity with Native American issues as a native Minnesotan as well as an inspirational law school professor. Jennifer has a B.A. in international relations from Tufts University and her J.D. from Hastings College.
---
Tri-State Chapter
Lisa W. Kuan
Lisa Kuan is a doctor for the Cincinnati Children's Hospital Department of Developmental and Behavioral Pediatrics. She graduated from Michigan State University Medical School in 1989 and completed her Pediatric Residency at the University of Chicago in 1992. Following her residency, she became a fellow in Neonatology at a joint Cincinnati Children's Hospital and University of Cincinnati program. After finishing her training, she practiced general pediatrics in Northern Kentucky then moved to California for three years, where she practiced neonatology at the Garfield Medical Center. She returned to Cincinnati in 2000 and became an outreach pediatrician for the University of Cincinnati, delivering indigent care. 90% of her patients were under the poverty line. In 2008, she decided to change career paths and began a Developmental and Behavioral Pediatrics fellowship, which she finished in 2012. In addition to her medical background, Lisa started the Tri-State chapter of AAAFund with Mala Patel, with a goal of affecting elections in Ohio, Indiana, and Kentucky.
Mala Patel
Mala Patel is an activist who serves to uphold equality and justice for all. She particularly focuses her efforts on the areas of domestic violence, health disparities, youth leadership, civic engagement and education. She works to improve the lives of Asian Americans. She has co-started a chapter of the Asian American Action Fund in Cincinnati. She's served on the board of Asian Community Alliance, Inc, The Seven Hills School and has been on the advisory board of Great Oaks Vocational School. Mala has lived on four continents (North America, Europe, Asia and Africa) and has traveled through two more (Australia and South America). She has experienced many walks of life, and has a deep understanding of cultural and economic differences. It has inspired her to advocate for those who are underserved. Mala's work with Asian Community Alliance involved working with Asian community leaders and local agencies to develop programs and offer services that address the specific social and economic needs of Asian-Americans. Some key areas of accomplishment: Managed the development, distribution, collection, analysis and publication of an assessment of healthcare and other needs of the Asian American population in Greater Cincinnati; Developed and conducted domestic violence awareness programs specific to several Asian cultures; Developed a domestic violence hotline with the ability to have a language translator on the call if needed; Developed a youth leadership program; Developed parenting workshops; Created a college scholarship program: Planned bi-annual symposiums on topics including elder care, bullying, mental health, immigration, health disparities, language barriers. Prior to Mala's commitment to community service, she worked in the field of management and financial services at Fifth Third Bank and H&R Block. Mala earned her MBA from Wright State University and her BS from University of California Davis
Jennifer Aastrup Russell
Jennifer Aastrup Russell was born on December 12,1949 in Mason City, Iowa and grew up on a farm in north central Iowa. After graduating from high school she entered Iowa Methodist Hospital School of Nursing and graduated with a nursing diploma in 1971. She married James Russell in 1972. Jennifer worked as a registered nurse as her husband served in the United States Army, in Alaska, then in East Lansing, Michigan as he completed his master's degree. Finally, she and her husband settled in Cincinnati, where she continued to work as a nurse until she obtained her master's degree in Pediatric Nursing and worked as a Pediatric Nurse Practitioner at Babies' Milk Fund, a non-profit agency serving families in poverty. Jim died of metastatic melanoma in 2000. Jennifer continued her work at Babies' Milk Fund until 2006. She then worked at Children's Hospital Medical Center in Cincinnati as a Pediatric Nurse Practitioner in General Surgery until her retirement in 2014. Jennifer continues to live in Cincinnati, spending time with her four grandchildren, singing in church choir, and working with charitable groups. After attending the March on Washington in January, 2017, it was important to keep the momentum going and to become more involved in the political process. The opportunity to join the Tristate AAAF with friends seemed the perfect way for a political novice to make a difference, with the goal of turning Ohio from red to blue!
Mara Mulvihill
Mara Mulvihill is a graduate of Walnut Hills High School and attended the University of Cincinnati. She is currently the Studio Manager for Robert A. Flischel Photography and the Managing Editor for RAF Press. She is involved with the Art League of Cincinnati and SPAN Ohio. Mara always thought voting was enough, but after the 2016 election she realized it's not. She knew she had to get politically involved. Her first step in this was attending the Women's March in D.C. After that Mara formed a rapid response team; a group of friends who call, write, fax, email, tweet, etc their elected officials regarding various issues. In the summer of 2017 Mara was accepted as a MoveOn Mobilizer for their first ever Resistance Summer program. For 12 weeks Mara was trained by the best organizers in the country in key skills and learned how to make a real impact via organizing and mobilizing. As part of her Resistance Summer training she also organized 3 powerful national days of action here in Cincinnati. A life long Cincinnatian, Mara loves all things Cincinnati sports, her family, laughing and dancing.
Jessica Madsen, D.M.A.
Jessica L. Madsen is an active piano soloist and chamber musician with degrees from the University of Cincinnati College-Conservatory of Music (CCM), the University of Missouri-Kansas City Conservatory, and Millikin University. A new music specialist, she has worked with several American composers and has lectured on modern piano literature and technique and Women in Music. She has performed piano solo and chamber music in Budapest, Hungary, New York, Washington D.C., and throughout the Midwest. In addition, she has performed as soloist with orchestras in Wisconsin, Indiana, Illinois, Missouri, Kansas, and Kentucky, as well as a concert tour in Japan playing Gershwin's Rhapsody in Blue. Madsen was on the Piano faculty at Earlham College in Richmond, Indiana 2004 – 2009, and has taught Piano at Miami University in Oxford, Ohio, and Music Theory at Northern Kentucky University. She currently teaches piano through the CCM Preparatory Department, and operates the Rookwood Piano Studio in Cincinnati. In addition, she serves as Chair of the MTNA Composition Competition for the State of Ohio and the Director of the Tri-State Piano Concerto Competition.
Madsen has been a Planned Parenthood supporter and activist for decades, and in recent years, she played benefit recitals raising nearly $5000 for the organization. After the 2016 election, Madsen marched on Washington, which inspired her to think bigger and use her skills and activism to get candidates elected who can work to support and protect Planned Parenthood and the healthcare of millions of American women and men.