Yeni Wong, Chair and Co-founder

Ms. Wong is actively involved in national and local business and community affairs. Her Washington, D.C. business affiliations include service as Chair of the Board of Directors and CEO of Riverdale International, Inc., President and Chair of the Board of Directors of Yeni's Dim Sum Plus, and President and Chair of the Board of Directors of Golden Palace, Inc.
Her community affiliations include a Presidential appointment to the President's Advisory Committee on the Arts (John F. Kennedy Center for the Performing Arts), an appointment by the Mayor of the District of Columbia as an executive committee member on the Workforce and Investment Council; Chair of the Board of Directors of the Washington Chinatown Development Co., Board of Directors and Executive Committee member of the Downtown Business Improvement District, Inc. (Washington, D.C.), Vice Chair of the Board of Directors of the Women's Leadership Forum, a Director of the Women's Business Center, and a Director of the National Museum of the Woman in Art.
Paul Tiao, Acting Executive Director
Irene Bueno, Endorsements Chair

Ms. Bueno is a government relations, policy and political consultant at the Nueva Vista Group, L.L.C. (NVG) in Washington, D.C. A former top official in the Clinton Administration, she was Special Assistant to the President and worked in both the White House Chief of Staff's Office and Domestic Policy Council.
In addition, she was the Deputy Assistant Secretary for Legislation/Congressional Liaison at the United States Department of Health and Human Services. Ms. Bueno served as Legislative Assistant for both Senator Alan Cranston (D-CA) and Congressman Edward Roybal (D-CA). Ms. Bueno is and has been involved in political campaigns including the successful Mark Warner for Governor campaign, Gore-Lieberman and Clinton-Gore Presidential campaigns, and Gloria Ochoa for Congress campaign.
Ms. Bueno also is an active member of the Asian Pacific American community. Her activities include serving as Chair of the Conference on Asian Pacific American Leadership (CAPAL) and member of the District of Columbia Commission on Asian Pacific Americans. She also is a volunteer for the Washington Legal Clinic for the Homeless and was a former board member for the Dinner Program for Homeless Women. She is a graduate of University of California Berkeley and Hastings College of the Law.
Melissa Unemori Hampe, Deputy Executive Director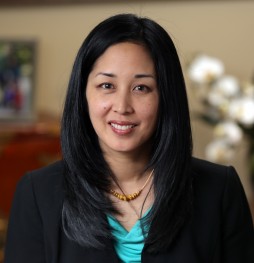 Melissa Unemori Hampe serves as Senior Vice President and Chief Operating Officer at McAllister & Quinn. Melissa joined the firm in 2008 and brought to it more than 12 years of public policy experience in the House and Senate and at a national nonprofit. In addition to working to develop and implement the firm's strategic goals and overseeing general firm functions, she has developed and continues to manage the firm's suite of federal and foundation grant services. She provides strategic external funding and government affairs analysis, advice, and advocacy services to a range of health care, higher education, non-profit, for profit, and state government clients. This includes helping clients generate and develop fundable project ideas in a way that is compelling to funders. She also provides high-level grant project management from start to finish toward ensuring a competitive grants submission.
Prior to joining McAllister & Quinn, Melissa advocated before Congress and the Administration for mentoring public policy and funding issues as the Director of Government Relations at MENTOR/National Mentoring Partnership, representing roughly 30 state and local partnerships and 4,000 local mentoring programs across the country. Prior to that, she served as Legislative Director to former Senator Daniel Akaka, leading a collaborative legislative and press team including personal staff and the staff of the Veterans' Affairs Committee and a Homeland Security and Governmental Affairs Subcommittee in the development and implementation of the Senator's legislative priorities. Before that, she worked as a Domestic Policy Advisor for the Senate Democratic Policy Committee under the leadership of Senator Harry Reid (D-NV) and former Senator Tom Daschle (D-SD), and as a legislative and press staffer for the late Congresswoman Patsy Mink (D-HI). Melissa earned her B.S. from Cornell University and M.B.A. from the Yale School of Management.
Gautam Dutta, General Counsel

A Yale and Georgetown-educated lawyer, Gautam Dutta specializes in corporate, securities, regulatory/public entity, election, and voting rights law. He has been an enforcement attorney for the U.S. Securities and Exchange Commission (SEC), tax counsel to California State Controller John Chiang, a commercial litigator at the Los Angeles firm of Buchalter Nemer, and law clerk for a federal judge in Washington, D.C. Between 2007 and 2010, Mr. Dutta was Deputy Director of the Political Reform Program at the New America Foundation. That program educated opinion leaders and the public about electoral alternatives (including Instant Runoff Voting and Proportional Representation). In this capacity, Mr. Dutta worked closely with the Los Angeles, Long Beach, and Pasadena City Councils. Last spring, Mr. Dutta wrote an amicus brief in federal court that successfully defended San Francisco's innovative Instant Runoff Voting (IRV) system. Furthermore, he drafted and spearheaded legislative strategy for IRV bills in both the California Senate and Assembly.
Throughout his career, Mr. Dutta has played a prominent role in civic affairs. Mayor Antonio Villaraigosa appointed him to the position of commissioner on the Los Angeles Industrial Development Authority, which he served in from 2006 to 2007. Between 2005 and 2010, Mr. Dutta served on the Board of the American Civil Liberties Union (Southern California), where he was elected to the Executive Board. A prolific writer and political commentator, Mr. Dutta has been featured and quoted in top media outlets, including Los Angeles Daily News, Boston Globe, Associated Press, Huffington Post, Politico, and AAA-Fund Blog (of which he is Publisher).
In Washington, D.C., Mr. Dutta was President of the Asian Pacific American Bar Association Educational Fund, as well as Vice Chair of the District of Columbia's Commission on Asian and Pacific Islander Affairs. He was Editor-in-Chief of the Yale Political Monthly, and is fluent in Spanish, German, Hindi, and Bengali. He received his undergraduate degree in economics and German literature from Yale University and his law degree from Georgetown University. He is a member of the State Bar of California, the South Asian Bar Association, and the Asian Pacific American Bar Association.
Caroline Fan, Endorsements Member, Editor-in-Chief

Caroline Fan currently works as a policy specialist and has been an organizer and communications maven for international unions and grassroots nonprofits. She brings wide experience in crafting strategies for winning complex policy debates through online organizing and in the field. Caroline is a graduate of Williams College and chairs her alma mater's Asian American alumni network. She also holds a Masters in Public Administration from Baruch College through the National Urban Fellows, a national leadership program. Caroline is Communications Adviser to the Asian Pacific American Labor Alliance and has served as a speaker and trainer for national conferences including the Asian Pacific American Institute for Congressional Studies, the United States Students Association, and Hmong National Development. Her writing was published in an Asian American anthology in 2001.
Caroline is also Editor-in-Chief of our award-winning blog, one of only two Asian American-focused blogs to receive media credentials at the 2008 and 2016 Democratic National Conventions, as well as for all official organizational releases. The blog's elections coverage over 10 years has also received the honor of being archived by the Library of Congress less than a year after its foundation and continues its political coverage.
Marybelle C. Ang
Ms. Ang has worked on a wide range of regulatory and government matters before federal and state agencies, including regulatory compliance, counseling, and agency litigation.
Ms. Ang was an attorney at the law firm of Kirkland & Ellis before serving as an attorney at the U.S. Department of Energy in Washington, DC. Ms. Ang moved to California to join Southern California Edison, where she focused on energy procurement matters and cybersecurity issues.
Prior to joining Business, Energy, and Election Law, Ms. Ang served as Senior Assistant Deputy Assistant City Attorney for the City of Palo Alto, and as a Staff Attorney at The Utility Reform Network in San Francisco.
Ms. Ang has served as an elected Neighborhood Council Representative (Environment) for the city of Los Angeles, Board Member of the Organization of Chinese Americans (greater Los Angeles chapter).
Ms. Ang earned her J.D. from Northwestern University School of Law and her B.A. from Stanford University.
Tom Goldstein
Tom Goldstein is a partner at Paxton Law Group LLP, a boutique business law firm based in Washington, DC. He has more than twenty years of professional experience working in law, government, and business. Prior to joining Paxton, he served as Managing Partner of the Washington, DC office of Perry, Krumsiek & Jack, LLP. His experience also includes practicing law as an associate in the Washington, DC office of Skadden, Arps, Slate, Meagher & Flom LLP, serving as a legislative aide on Capitol Hill, and founding and running GroupMagellan Legal Search LLC, a recruiting firm which has worked with leading law firms and corporations across the United States and overseas.
In addition to his professional activities, Tom has been involved in numerous political campaigns over the last two decades and has helped organize fundraising events for dozens of federal, state and local candidates for office, as well as participating in other aspects of campaigns, such as field, advance and voter protection efforts. A native of Chicago, Illinois, Tom has a JD from Yale Law School and a BA in History from Haverford College.
Otto Lee, California Chapter Member
Otto has been active in city government for the past decade. As a member and chair of the Sunnyvale Planning Commission, Otto helped usher in an era of smart growth and downtown revitalization. Elected to the Sunnyvale City Council in 2003, Otto was one of the city's first Asian American city council members. He has also served as Vice Mayor and Mayor. Otto has also played a key role in transforming the city council into a more cohesive body with effective working relationships with key city staff. Otto helped usher in a new era of civility and fiscal responsibility that helped to turn the city's $14 million budget deficit into a small surplus and thus maintain Sunnyvale's excellent municipal bond rating of AA+.
Otto is the founder and managing partner of the Intellectual Property Law Group LLP, which has its headquarters in downtown San Jose's historic Old Bank of America building. Otto's focus is protecting the intellectual capital that fuels America's innovation. He specializes in international intellectual property, trade secrets, and fighting anti-competitive business practices.
Despite maintaining a full schedule with the city council, U.S. Navy Reserves and his law firm, Otto is involved in numerous community and non-profit organizations. He served as the board chair of ACT for Mental Health, a member of the Blue Ribbon Task Force for Nanotechnology, a member of the Sunnyvale School District's Mini-Grant Committee, a member of the Santa Clara County Cities Association's Legislative Action Committee, President of the National League of Cities Asian Pacific American Municipal Officials, a member of the Moffett Field Restoration Advisory Board, and a member of the U.S. Conference of Mayors Energy Committee.
Otto Lee has a B.S. in chemical and nuclear engineering from UC Berkeley and a law degree from UC Hastings.
Bel Leong-Hong
Mrs. Belkis Leong-Hong is the Founder, President, and CEO of Knowledge Advantage Inc., a woman-owned, 8(a)-certified company specializing in delivery of Information Technology and Knowledge Management solutions, strategic planning, policy and program analysis, strategic business initiatives, leadership development, change management, and workforce modernization. Her clients include Government agencies, Fortune-100 companies, and small IT companies.
She left Government service with the rank of Deputy Assistant Secretary of Defense, after 30 years of public service. During her tenure at DOD, Mrs. Leong-Hong held a number of high-level positions, including Deputy Assistant Secretary of Defense for Command, Control, Communications, and Intelligence (C3I) Planning and Resources, where she managed the C3I resources allocation process. A mathematician and computer scientist by training, she holds degrees from Hunter College and American University, and certificates from Harvard's Kennedy's School of Government.
Mrs. Leong-Hong sits on corporate boards and she is also very active in her professional community. She serves as a member of the Military Academy Admission Review Board. She is also a member of the Board of Visitors of the Clark School of Engineering at the University of Maryland, Past President of the Northern Virginia Chapter of the Armed Forces Communications & Electronics Association (AFCEA-NOVA), past President of the DC Chapter of OCA (OCA-DC), past President of Women in Technology, and a former member of the Presidential Advisory Committee on Expanding Training Opportunities. She is the recipient of numerous awards, including the very prestigious Presidential Rank Meritorious Service Award.
Mona G. Mohib

Mona Mohib is a Vice President in the Federal Public Affairs group at McGuireWoods Consulting, where she advises clients on a variety of issues and maintains many contacts on Capitol Hill and throughout the Administration. Prior to joining McGuireWoods Consulting, Mona was the Director of Policy and Communications at the Democratic Governors Association.
Mona is a former member of the Obama-Biden Transition Team for the U.S. Department of Labor. She also served in the Clinton-Gore Administration as Associate Director for the Office of Intergovernmental Affairs at the White House, and was Director of the Office of Intergovernmental Affairs at the U.S. Department of Labor.
A native of Stamford, Connecticut, Mona graduated from Wellesley College and the JFK School of Government at Harvard. She has nearly 15 years of campaign and political experience, including work for multiple Presidential and gubernatorial campaigns.
Howard Moon

Howard Moon is Director of Global Government Affairs at Amgen, a leading U.S. biotechnology company dedicated to discovering innovative medicines to fight serious illnesses and dramatically improve the quality of people's lives. At Amgen, Howard helps to lead efforts advocating for issues important to Amgen with Members of Congress and their staff.
Prior to joining Amgen, Howard spent a decade working in the U.S. House of Representatives. Most recently, Howard served as Senior Policy Advisor and Floor Assistant to House Speaker Nancy Pelosi. He also helped coordinate the scheduling of legislative business and provided strategic advice to Democratic Members of Congress and their staff on legislative matters. In addition to working for the Speaker, he was a Floor Assistant for the former Democratic Whip David Bonior (D-MI) and also worked for the late Congressman Robert Matsui (D-CA), the former chairman of the Democratic Congressional Campaign Committee (DCCC).
Howard Moon received his Bachelor of Arts degree in 1996 from Pomona College in Claremont, California with a major in Politics and Public Policy Analysis.
Irene Lin, Endorsements Specialist

Irene served as a political appointee at both the U.S. Housing and Urban Development and the Office of the Under Secretary for Rural Development at the U.S. Department of Agriculture, the sole federal agency devoted to the economic development needs of rural America. She was the state policy director for Obama for America in Iowa in 2012 and has held communications and research director roles on other Congressional and Senate campaigns. Her Capitol Hill experience includes working for the House Ways and Means Trade Subcommittee and as a legislative assistant to Rep. Betty McCollum (MN-04). She directed policy and communications at the National Family Farm Coalition and spent one year in Zimbabwe, working with African farm and trade groups and as a reporter for a local news magazine. She also serves as a board member of the Asian American Action Fund, a Democratic PAC. She has a B.A. in American studies from Amherst College and a M.A. in public policy from Johns Hopkins University.​
Geri Sanchez Aglipay, Chicago Chapter Head
Henry Lee

Henry Lee is a practicing dentist in Olney, Maryland. He has been active in local and state government. He has served on the Montgomery County School Board, The Governor's Commission on Asian American Pacific Islander Affairs, the Montgomery County Interagency Coordinating Board, and many other State and local boards and commissions.
Henry has been elected to the American College of Dentists, an honor bestowed on only 3.5% of dentists in the United States. He is a former President and officer of the Chinese Medical and Health Association, the Chinese Dental Society, and the Chinese American Medical Society. He has lectured locally and internationally on advances in technology, micro-dentistry, and cosmetic dentistry.
Henry Lee earned his B.S. from the University of Maryland at College Park, M.S. from the University of Notre Dame, and his D.D.S from the University of Maryland School of Dentistry.
Howard Moon
Jennifer Van der Heide
Ken Inouye

Ken Inouye is Orange County Human Relations Commission's chair since 2014 and its former vice chair. Inouye is a Huntington Beach resident who has served as a representative of the Orange County Board of Supervisors to the commission since April 1993, including various leadership roles, and is a CPA. He created the Huntington Beach Human Relations Task Force to fight hate crimes.
Koustubh "K.J." Bagchi

Raised in Reno, Nevada, K.J. Bagchi is a graduate of the University of California Davis, where he received his BS in Biopsychology and law degree from Seattle University School of Law. He also currently serves on the board of Asian American Action Fund and as a Commissioner on the D.C. Mayor's Commission of Asian and Pacific Islander Affairs.
After graduating from college, K.J. worked on multiple Congressional political campaigns, as well as a government consultant with clients including state agencies and local governments. These experiences were pivotal in developing his interest in the intersection between law and policy which led to his decision to attend law school.
K.J. has provided counsel and policy advice for elected members at the local, state, and federal levels. In addition to advising members of the Washington State Senate, he worked as Legislative Counsel for a D.C. City Councilmember and for Congressman Mike Honda. In Rep. Honda's office, his legislative portfolio included immigration, civil rights, and justice, as well as matters related to the Congressman's role as Chair Emeritus of the Congressional Asian Pacific American Caucus.
During the 2016 Presidential campaign cycle, he served as the Democratic National Committee's Director of AAPI Engagement, as well as Hillary for America's AAPI Finance Director. During his time on the campaign trail, he launched Progress AAPI, the DNC's vehicle to engage with the AAPI community through programs, trainings, and conversations meant to continue the Democratic Party's efforts to embolden and empower the AAPI community.
K.J. currently serves as Senior Staff Attorney for Telecommunications, Tech, and Media at Asian Americans Advancing Justice | AAJC based in Washington, DC.
Kumar Jayasuriya, Media Director
Lisa Kuan, MD, Tri-State Chapter Founder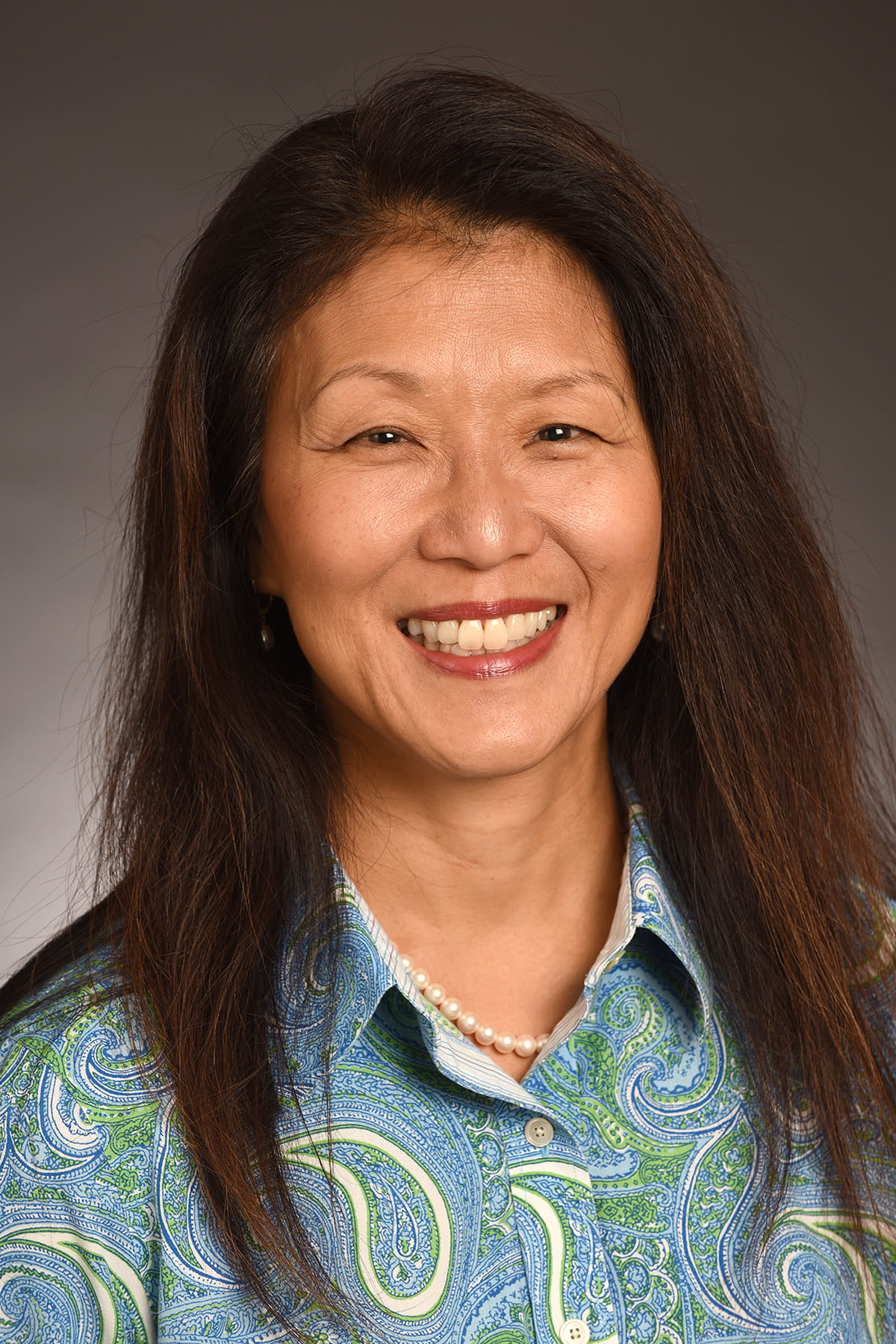 Loren Nadres, Young Professionals Co-Head
Mala Patel
Monisha Santamaria

Monisha Santamaria is a senior manager in the Partnership Transactional Planning & Economics Group of Ernst & Young LLP's National Tax practice and is based in Los Angeles, California. Ms. Santamaria advises clients on a wide range of US federal income tax issues impacting partnerships and REITs. She has assisted with IPOs involving complex partnership tax issues, restructurings involving internal and external partnerships, and atypical compliance issues faced by REITs.
Before joining Ernst & Young in 2015, she was an associate in the Los Angeles office of a global law firm where she primarily counseled multinational corporations on the federal income tax aspects of joint ventures, mergers, acquisitions and divestitures. Prior to that, Ms. Santamaria was an associate in the Washington, DC office of another global law firm, chiefly serving Fortune 50, financial sector, and energy industry clients. There, she concentrated her practice on tax planning, with a special focus on issues at the intersection of partnership, corporate and international tax.
She speaks at American Bar Association (ABA) and other conferences, serves as the chair of the ABA Section of Taxation's Real Estate Financing Techniques Subcommittee, and teaches an advanced partnership tax course at Loyola Law School.
Ms. Santamaria received her J.D. from Stanford Law School.
Phil Tajitsu Nash, Systems Administrator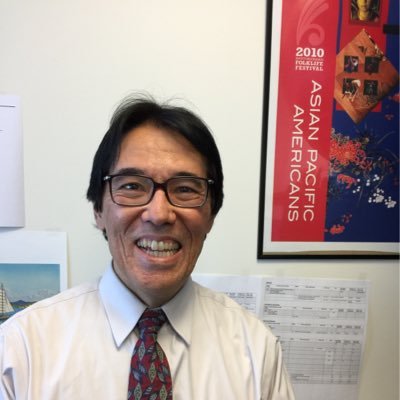 Phil Tajitsu Nash teaches Asian Pacific American history, art, and public policy courses, and has served as Founding Executive Director of the Asian American Justice Center, Staff Attorney at the Asian American Legal Defense and Education Fund (AALDEF), and Curator of the APA Program at the Smithsonian Institution's 2010 Folklife Festival. He has taught APA courses for over thirty years, and recently summarized his experiences in an article and speech. Nash also is affiliated with the University of Maryland Latin American Studies Center, based on his decades of work with Native Americans in North America and Brazil on human rights, culture, and language issues. He helped to bring a Lakota language workshop to UM, and has taught a Study Abroad class for students in the Brazilian Amazon, where they studied rainforest ecology and indigenous issues.
Puja Bhatia, Young Professionals Founder
Richard Chang
Rose Chu, Virginia Chapter Head

Rose Chu is vice chair of Fairfax County's Health Care Advisory Board, helps people enroll for health insurance as a Certified Application Counselor through Northern Virginia Family Services, and is a founder and current secretary of the Coalition of Asian Pacific Americans of Virginia. She helps people file taxes as an AARP Tax-Aide volunteer and works at community events as a volunteer to register voters and educate new Americans about their civic responsibilities. The Fairfax County Board of Supervisors selected Rose as their 2017 Lady Fairfax.
Willard Tom

Willard K. Tom was the General Counsel of the US Federal Trade Commission (FTC) during the first part of the Obama administration and has held several other high-level government positions. Will represents clients before federal and state agencies and in the courts in mergers and acquisitions, cartel investigations and litigation, intellectual property (IP) matters, monopolization, and other antitrust matters. While at the Department of Justice (DOJ), he was one of the two principal authors of the DOJ/FTC IP Licensing Guidelines.
Richard Chen, Executive Editor

Richard Chen is the Executive Editor in charge of blog, social media, and graphics production and was Religion and Politics Contributor to the Blog. He supports the AAAFund's technical and logistical operations. His day job is Web Applications Developer for SalesForce VisualForce at B&H Photo Video in Manhattan. He has in the past developed web sites professionally for Scholastic Corporation, AON Hewitt, DigitalPulp, Catch NYC, and the Council on Foreign Relations. He studied Mechanical Engineering at Carnegie Mellon University and STS (Science, Technology, and Society) at the New Jersey Institute of Technology. He lives in Brooklyn with wife and kids.