AAAFund endorses candidates based on elect-ability, honesty, experience, credibility, operational excellence, financial sustainability, and degree of support for the AAPI community. We've historically focused on Congressional races.
Election 2018
John Chiang for California Governor – endorsed 6/14/2017
Gina Ortiz Jones for Texas's 23nd Congressional District (San Antonio) – endorsed 10/4/2017
Gina has had a distinguished career and an inspiration life story. Gina grew up in San Antonio and was raised by a single mother who immigrated from the Philippines. Gina has faced many challenges yet she joined the ROTC, attended Boston University, joined the U.S. Air Force as an intelligence officer where she was deployed to Iraq, and she served as a Director of Investment at the Office of the U.S. Trade Representative. Gina is a veteran, national security expert, woman of color, and LGBTQ. Gina is in a competitive primary and has garnered a number of significant endorsements including:
* EMILY's List
* Wendy Davis
* Leticia Van de Putte
* Khizr Khan
* Victory Fund
* LPAC
* ASPIRE PAC (formerly the Congressional Asian Pacific American Caucus PAC)
* Asian American Action Fund
* Women Under Forty PAC
* Equality PAC
Gina has the background, experience and knowledge to be an excellent member of Congress. For more information about Gina, see https://ginaortizjones.com/about and https://www.rollcall.com/politics/hurd-gets-first-major-democratic-challenger.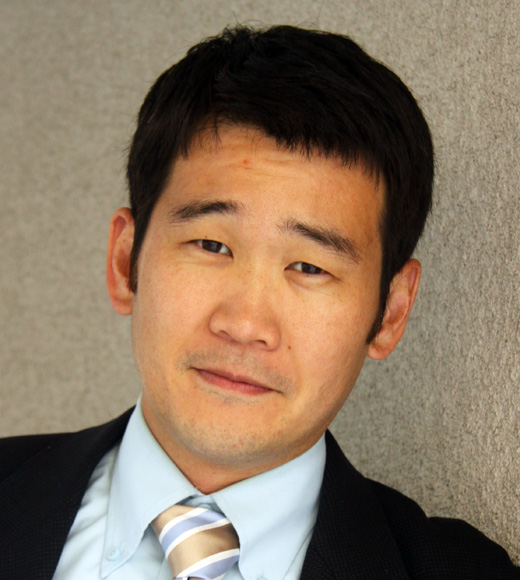 David Min for California's 45th Congressional District (Irvine, Tustin, Orange) – @DavidMinCA, endorsed 11/28/2017, read more at Ballotpedia
Mai-Kanh Tran for California's 39th Congressional District (Los Angeles, Orange (Northeast), San Bernardino) – vs pro-Trump Rep. Ed Royce, @DocTran2018, endorsed 11/28/2017, read more at Ballotpedia
Andy Kim for New Jersey's 3rd Congressional District (Ocean, Burlington) – vs TrumpCare author MacArthur, @AndyKimNJ, endorsed 11/28/2017, read more at Ballotpedia
Election 2017
Ralph Northam for VA Governor, victory! @RalphNortham, read more at Ballotpedia
Election 2016
Everyone
Candidate
Race
Year
Carol Liu
CA Senate District 25 (San Gabriel)
2000
David Wu
US House OR-01
2000
Gary Locke
WA Gov
2000
Mike Honda
US House CA-15
2000
Robert Underwood
2000
Satveer Chaudhary
MN House District 52 (Minneapolis)
2000
Wilma Chan
Alameda County Board of Supervisors
2000
Carol Liu
2002
Christopher Cabaldon
2002
Cy Thao
2002
Cy Thao
MN House HD 65A
2002
David Valderrama
2002
David Wu
2002
David Wu
US House OR-01
2002
Jinhee Wilde
MD House District 15
2002
John Young
MD House District 15 (Montgomery)
2002
Kumar Barve
2002
Matt Matsunaga
US House HI
2002
Mazie Hirono
US House HI-02
2002
Mee Moua
2002
Mee Moua
MN Senate SD67
2002
Mike Honda
US House CA-15
2002
Minh Chau
"Victoria" Nguyen
Maryland City Council from Garrett Park
2002
Robert A. Underwood
US House Guam
2002
Satveer Chaudhary
MN State Senate District 50
2002
Spark Matsunaga
US House HI
2002
Stan Matsunaka
US House CO-04
2002
Susan Lee
2002
Carol Liu
2004
Cy Thao
2004
David Wu
OR-01
2004
Mee Moua
2004
Mike Honda
CA-15
2004
Satveer Chaudhary
MN Senate District 50 (Anoka, Ramsey)
2004
Sidd Das
2004
Stan Matsunaka
2004
Swati Dandekar
IA House District 36
2004
Jay Aiyer
2005
Sam Yoon
Boston Mayor
2005
Supriya Christopher
2005
Tim Kaine
VA Gov
2005
Ben Cardin
US House MD-03
2006
Cy Thao
MN House District 65A
2006
Daniel Akaka
2006
David Wu
US House OR-01
2006
Hubert Vo
2006
Jay Goyal
OH House District 73 (Mansfield)
2006
Jim Webb
US Senate VA
2006
Joe Sestak
US House PA-60 (Philadelphia)
2006
John Chiang
2006
Kris Valderrama
MD Hose District 26 (Prince George)
2006
Kumar Barve
MD House District 17 (Rockville, Gaithersburg)
2006
Lane Evans
US House IL-17 (Rock Island)
2006
Mazie Hirono
US Senate HI
2006
Mee Moua
MN Senate District 67
2006
Mike Honda
US House CA-15
2006
Robert A. Underwood
2006
Subodh Chandra
2006
Susan Lee
MD House District 16
2006
Susan Lee
2006
Swati Dandekar
2006
Tammy Duckworth
US House IL-06 (NW Chicagoland)
2006
Ted Lieu
CA Assembly AD53
2006
Warren Furutani
CA Assembly
2006
William Tong
2006
Mike Honda
CA-15
2007
Pakou Hang
St. Paul City Council
2007
Sam Yoon
Boston City Council
2007
Warren Furutani
Los Angeles City Council
2007
Al Franken
US Senate MN
2008
Al Green
2008
Ashwin Madia
US House MN-03 (Minneapolis suburbs)
2008
Hillary Clinton
POTUS
2016
Barack Obama
POTUS
2008
Cecilia Birge
Somerset County Board of Chosen Freeholders (NJ)
2008
Charlie Brown
2008
Dan Seals
2008
Darcy Burner
2008
David Wu
US House OR-01
2008
Dina Titus
2008
Doris Matsui
US House CA-06 (Sacramento)
2008
Edwin Chau
2008
Eni Faleomavaega
2008
Gary Peters
US House MI-14 (Pontiac)
2008
Gerry Connolly
2008
Glenn Nye
2008
Hank Eng
2008
Hubert Vo
2008
Jay Goyal
2008
Jeff Merkley
2008
Jerry McNerney
2008
Joe Sestak
US Senate PA
2008
Kris Valderrama
2008
Linda Stender
US House NJ-07 (Somerset)
2008
Madeleine Bordallo
2008
Mazie Hirono
US House HI-2
2008
Mike Honda
US House CA-15
2008
Neil Abercrombie
HI Gov
2008
Nick Lampson
US House TX-22
2008
Otto Lee
Santa Clara County Supervisor District 3 (Sunnyvale)
2008
Paul Fong
2008
Rick Noriega
2008
Robert Kingston Scott
2008
Sandra VuLe
Texas House District 112
2008
Susan Shin-Angulo
Mayor of Cherry Hill (NJ)
2008
Swati Dandekar
2008
Ted Lieu
CA Assembly District 53
2008
Warren Furutani
2008
William Tong
2008
Xavier Becerra
US House CA-34 (DTLA)
2008
Judy Chu
2009
Mark Keam
VA House District 35
2009
Sam Yoon
Boston Mayor
2009
Susan Shin-Angulo
Township of Cherry Hill Council
2009
Al Franken
US Senate MN
2010
Al Green
US House TX-09
2010
Ashwin Madia
US House MN-03
2010
Betty Yee
CA Controller
2010
Cecilia Xie Birge
Somerset County Freeholder (NJ)
2010
Charlie Brown
US House CA-04
2010
Colleen Hanabusa
US House HI-01
2010
Dan Seals
US House IL-10
2010
Darcy Burner
US House WA-08
2010
Dina Titus
US House NV-03
2010
Doris Matsui
US House CA-05
2010
Eni Faleomavaega
US House American Samoa
2010
Garrett Yee
CA Assembly District 20
2010
Gary Peters
US House MI-09 (Pontiac)
2010
Glenn Nye
US House VA-02
2010
Hank Eng
US House CO-06
2010
Harry Reid
US Senate NV
2010
Hubert Vo
Texas House District 149
2010
Jay Goyal
OH Assembly District 73
2010
Jeff Merkley
US Senate OR
2010
Jerry McNerney
US House CA-11
2010
Joe Sestak
US House PA-07
2010
Kamala Harris
CA AG
2010
Kris Valderrama
MD Assembly District 26
2010
Linda Stender
US House NJ-07
2010
Madeleine Bordallo
US House Guam
2010
Mazie Hirono
US House HI-02
2010
Mike Honda
US House CA-15
2010
Neil Abercrombie
US House HI-01
2010
Nick Lampson
US House TX-22
2010
Otto Lee
Santa Clara County Supervisor District 3
2010
Paul Fong
CA Assembly District 22
2010
Sandra VuLe
Texas House District 112
2010
Swati Dandekar
IA Senate District 18
2010
Ted Lieu
CA Assembly District 53
2010
Warren Furutani
CA Assembly District 55
2010
William Tong
CT House District 147
2010
Xavier Becerra
US House CA-31
2010
Andy Toy
Philadelphia City Council At-Large Democrat
2011
Mark Takano
US House CA-41
2011
Mazie Hirono
US House HI-02
2011
Suzanne Lee
Boston City Council District 2
2011
Warren Furutani
Los Angeles City Council District 15
2011
William Tong
US Senate CT
2011
Ami Bera
US House CA
2012
Colleen Hanabusa
US House HI
2012
Connolly
US House VA
2012
Grace Meng
US House NY-06
2012
Mark Takano
US House CA
2012
Mazie Hirono
US Senate HI
2012
Mike Honda
US House CA-17
2012
Tammy Duckworth
US House IL
2012
Ted Lieu
CA Senate
2012
Tim Kaine
US Senate VA
2012
Tulsi Gabbard
US House HI
2012
Mark Keam
VA House District 35
2013
Ami Bera
US House CA-07
2014
David Ige
Governor of Hawaii
2014
Judy Chu
US House CA-27
2014
Mark Takai
US House HI-01
2014
Mark Takano
US House CA-41
2014
Mike Honda
US House CA-17
2014
Pramila Jayapal
WA Senate
2014
Stephanie Gray Chang
Michigan House of Representatives
2014
Tammy Duckworth
US House IL-08
2014
Ted Lieu
US House CA-33
2014
Tulsi Gabbard
US House HI-02
2014
Helen Gym
Philadelphia City Council
2015
Ami Bera
US House CA-07
2016
Pramila Jayapal
US House WA-07 (Seattle)
2016
Stephanie Murphy
FL-07 (Orlando)
2016
Kathy Tran
VA House
2017
Manka Dhingra
WA Senate
2017
Ralph Northam
VA Governor
2017
Ami Bera
US House CA-07
2018
Andrew Kim
US House NJ-03
2018
Dave Min
US House CA-45
2018
Dr. Mai Tran
US House CA-39
2018
Grace Meng
US House NY-06
2018
John Chiang
CA Gov
2018
Krish Vignarajah
MD Gov
2018
Mazie Hirono
US Senate HI
2018
Nina Ahmad
PA Lt Gov
2018
Pramila Jayapal
US House WA-07 (Seattle)
2018
Ted Lieu
US House CA-33
2018