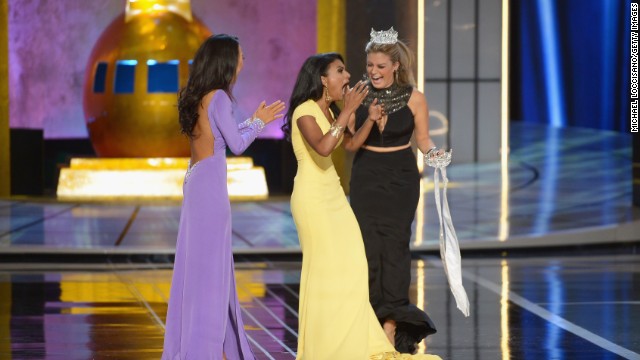 Editor's Note: We moderate all comments, including inappropriate and racist ones.
I have never watched the Miss America pageant live, so when I heard about the news of Nina Davuluri becoming the first South Asian American to win the Miss America title, it was from my Facebook mobile app the morning after. Yet, barely five minutes passed before my Facebook friends started posting news stories on the racist backlash to someone of Davuluri's lineage attaining the title "Miss America."
Whatever your views on the Miss America pageant, Davuluri's success is nothing to take lightly. While the pageant has its origins since the 1920s, it was not until 1983 when the first African-American woman would wear the crown and in 2001 when the title went to a Hawaii-born Filipino woman. As groundbreaking as her accomplishment may be, the reaction on the Internet is nothing new. When Cheerios released a commercial in which a little girl adorably pours cereal all over her African-American father's chest because her White mother said Cheerios is "heart healthy," the company had to disable YouTube comments. When a 10-year old Latino boy (beautifully) sang the National Anthem while wearing a traditional mariachi outfit, stinging tweets speculating about the boy's immigrant status filled the online world.
Each ethnic and underrepresented community always celebrates a victory when someone from that community achieves some success (my mother still boasts about how a National spelling bee champion is Indian, as if the child were her own). Yet, we are constantly reminded of the outsider status minorities share in this country and how no matter what the achievement, no community is immune from the vitriol of the anonymous online poster. It is a humble reminder that the advent of technology and communication modes, as well as progress in other areas, do not reflect a change in attitude of the entire American public. So while we praise Davuluri's win and read all about it on our smartphones, laptops, and tablets, we are reminded that there are some who will simply burn up inside to see another community's success.
– K.J. Bagchi