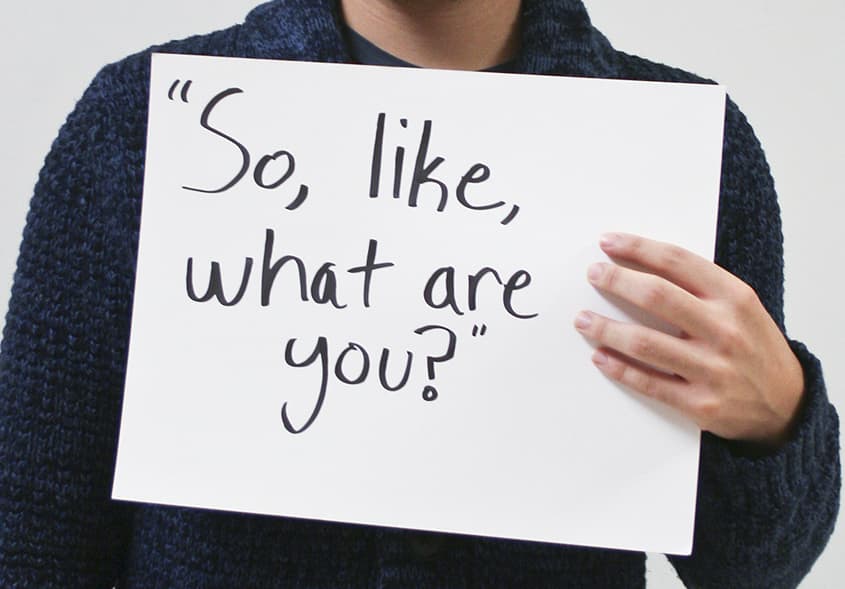 Editor's Note: This is the eighth in the pursuit of social justice by our 2017 Mike Honda Writing Fellow, Amanda Ong. Read her first piece on identity, second on Tam v. USPTO, third on power, fourth on feminism, and fifth on Columbia's xenophobic vandalism, sixth on activism, and seventh on voting access.
Every time a teacher called me by the name of another East Asian girl in my class, the same sharpness would always pinch me in my underbelly. It was something that happened again and again over teachers and classes and years. "Sorry," the teacher would always say to me hastily. "Amanda, not Sophia." "Amanda, not Jane." "Amanda, not Michelle." They would always try and cover quickly as if it was really just about the name. Of course, it was never just about the name.
But there was always the moment right after they said the wrong name, and right before their apology, that held all of the tension of centuries of erasure. And even when I would hear their apology and the collective breath being held by my class would be released; there would still be something that lingered in me. There was still the knowledge that my teacher's apology wanted to be an apology for all of the racism they had internalized, but knew not how to or cared not to change. There was the knowledge that my teacher's apology wanted to be an apology for the history that has existed, a history that lives deep within them and they have not been able to unlearn. That is the sharpness that pinched me in my underbelly, and it is not one that has ever entirely left me over teachers and classes and years.
For most of my life my experiences with racism, and even my experience with my Asian American identity, have come in the form of microagressions like these. If you have not heard of microagressions before, they are the kind of statements that happen often in casual conversation: but they veil indirect, subtle, or unintentional discrimination toward marginalized groups.
When I think of microagressions I think of the way people have always asked me, "Where are you from? China? Japan?" I think of bringing dumplings to school and being asked by children with crinkled noses, "What is that?" I think of the time in elementary school when I confided to a white friend about my insecurities around wanting to look white, and she said, "At least your eyes aren't too small for an Asian girl. Small eyes are the ugliest."
It took years of microagression upon microagression until I began to become aware of the way in which I was being "otherized" for my race. As I got older, I learned that these small instances of alienating comment reflected a larger history of oppression that has come to paint the way we view race today, even on an implicit level.
Whether or not we want to acknowledge it, the modern world as we know it has been built on and around a history of racism, of the exploitation and exclusion of people of color. And whether or not we want to acknowledge it, that history is embedded in the way we think. In many ways, I am lucky that in childhood I only had to face this truth through the hidden prejudice of microagressions and not through overt hatred and violence.
But even as I say this, a recently released study, one that was the first of its kind, revealed that hate crimes against Asian Americans tripled from 2014 to 2015. And with news of the assault of an elderly Korean woman by a white supremacist in Los Angeles earlier this month, I feel that the Asian American community is at risk for becoming victims of more vehement acts of hate than the microagressions I faced in my youth.
I don't want to dismiss the hurt that microagressions cause—as I have said, I have more than known the deep-seeded kind of pain they leave. But right now I fear that Asian Americans bodies and lives are more threatened than they have been in years. In the months since Trump's election and then inauguration, many white supremacists have been afoot, and there has correspondingly been a rise in hate crimes, many done in Trump's name. And as the President has not condemned any of these crimes, it feels as if hate crimes now happen almost flagrantly and are dismissed with equal indifference.
However as these crimes come to affect the Asian American community, I ask us not to hide in fear. I realize that the threat to our lives right now is daunting. But in the years I have spent facing microagressions, I have learned that the only thing one can do to stop such actions is to speak out against them. We must address these issues at their and educate each other first, and we can do that by talking about our experiences with hate. If we can I believe it is imperative that we must not retreat into our homes or even inside of ourselves. We must go forth and fight, it is the only thing we can do if we want others to learn our names and respect our bodies.
– Amanda Ong – 2017 Mike Honda Writing Fellow