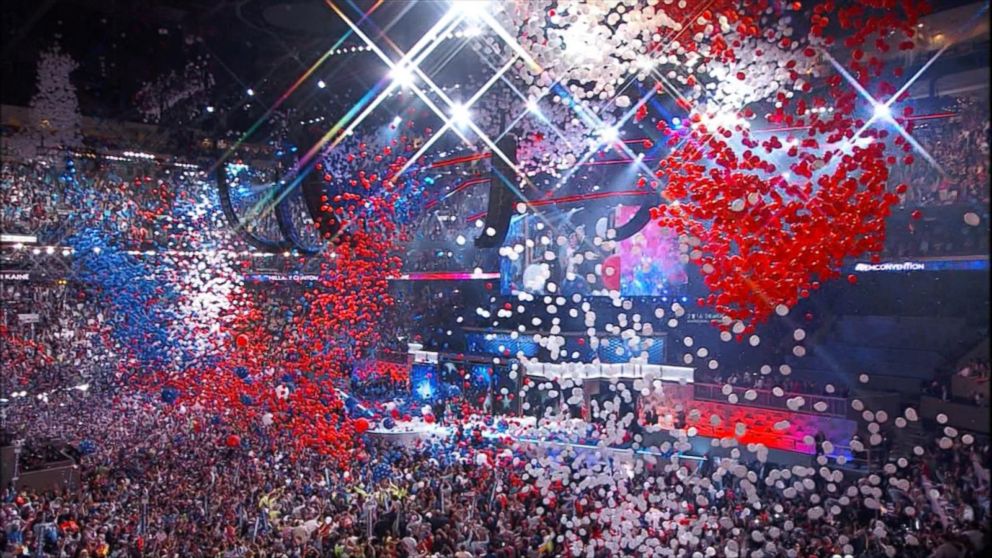 The answer to how we regroup, and how we win, is the same as it's always been, even given that the unthinkable occurred. It is how any group of people has ever won against long odds.
I am not saying that the next four years will be easy. I remember working my twenty-three year old heart out in Minnesota in 2004, and watching election night returns with a steadily sinking heart. My friend and I hugged each other and held tight. My flight and SuperShuttle back was full of Republicans jubilant in victory. Meanwhile, all I could think was that it would take the rest of my lifetime to undo the SCOTUS decisions that would occur under 4 years of President George W. Bush. I had already seen the deleterious impact of the PATRIOT Act and special registration while working in my Congresswoman's district office, with families coming in and crying over hard decisions of going underground, splitting up, or moving to Canada.
That was 12 years ago and it feels like a lifetime. Now we have a president-elect whom the previous worst president ever and his father wouldn't even vote for. I'm pretty convinced that it will take 2 lifetimes to undo the damage done by a Trump presidency. Republicans are 1 state away from controlling enough legislatures to pass Constitutional amendments (this is perhaps scariest of all.) Watching the 2016 returns from the NVDems theoretical victory party, feeling half alive, half dead, and very much like Schrodinger's cat, I hugged that same friend from '04 who was there and we commented on how similar it felt. How just like 2004, it doesn't feel better to win your state when the whole country has lost. As I left Aria, I glanced at the faces of all the young staffers and volunteers, at the children who were in attendance, and I felt bad. They didn't know just how bad it can get. I'd worked in DC under a Republican administration, where all the agencies turn into the opposite. But this, this would be more unpredictable.
A day later, I went to lunch with a friend and mentee. She asked me the odds of us surviving. Initially I gave a low number but then I thought about all the people I saw on Election Night, friends I'd made over 3 cycles. Friends who had done great work in building local power in Las Vegas and Nevada who were also shocked that Nevada had accomplished so much in four short years.
If you had asked me 4 or 6 years ago if I thought Nevada would be the shining star of election night, I would have snorted. People used to cry about being sent to work the state because of in-fighting, lack of infrastructure, and a highly transient population. Then we won, picking up 2 out of 6 House Democratic seats, and helping to send the first Latina to the U.S. Senate.
Nevada's victory didn't come out of nowhere. It took lots of dedicated hours and volunteers. It took some people stepping down so that new leaders could arise. But most of all, it took people putting aside their differences and personality conflicts and egos. The unions worked together and Culinary's program anchored Labor 2016. Other progressive groups also worked together better. They built local organizations and local power. The AAPI community finally built a community center, and new leaders surfaced who were committed to serving the community. Mostly, no one wanted a repeat of 2014 where the Silver State lost all their Democratic statewides and both legislative houses, which led to a disastrous legislative session. So they were determined to work together.
Other cities, other states can do it too. We, as individuals, can work together. We have to work together because the consequences for not holding tight are too dire. Each of us can make a difference by taking a stand. By running for PTA president or school board. By reaching out at an interfaith service. It all starts somewhere. The answer to the question of how we survive is the same as ever: build local power. Some are waiting for someone, anyone to come and save us. But if there is one thing that I learned from Ferguson, it's that we have to save ourselves. We are beautiful and so very worth saving. Our democracy is a time-tested and yet fragile ecosystem, one that requires our energy and our participation to keep it alive and functioning. So we are here to do the work, with our two hands, full lungs, and a steadily beating heart.
–Caroline